Consumer centric digital retail solutions
The future of retail is at the intersection of online and physical sales.
Digital solutions are transforming the retail industry by allowing retailers to create hybrid shopping experiences that are more convenient for their customers.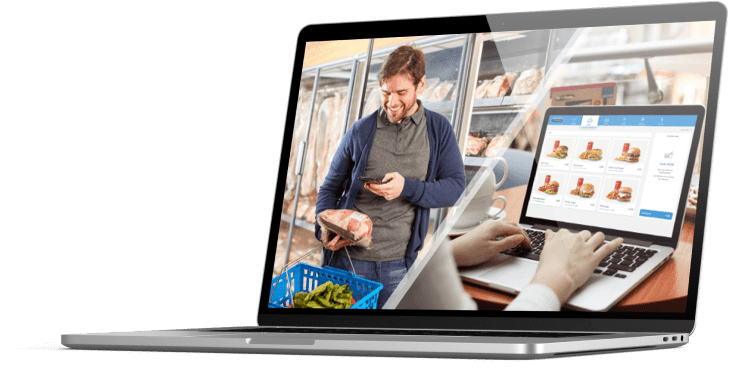 Consumers are active on multiple platforms and devices, which creates huge market opportunities for retailers. Retailers are increasingly embracing digital solutions that enhance their customers' shopping experience.
At Sprinting Retail, we develop a range of consumer-centric standard retail solutions. Our digital solutions offer huge value to your customers and your business.
Sprinting FoodShop is a specialised pre-order food e-commerce platform that can be used for e.g. fast food and catering. This solution offers excellent user experience to your customers and strong back-office facilities to your staff.
Sales
Drives sales growth by supporting product launches, online campaigns and SEO
Efficiency
Optimises internal processes for orders, material ordering, capacity, and more
Empower
Offers customers multiple digital shop options for browsing and purchasing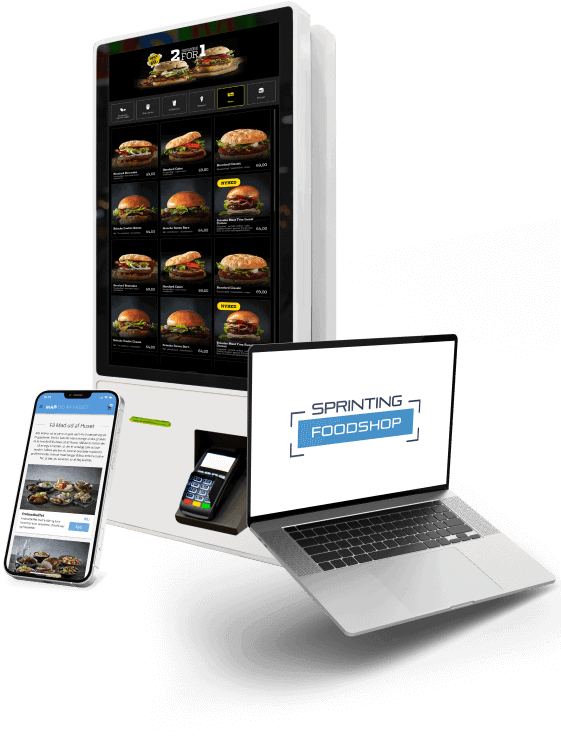 Sprinting ScanGo is a cutting-edge customer self-service solution for retailers. Customers scan goods in the shop and pay on their own by a simple swipe on their phone before they exit the store.
Efficiency
Save valuable employee time by reducing time behind the cash registry
Empower
Offer your customers full self-service and flexible purchase options
Service
Free up time for improving customer service and straightening the store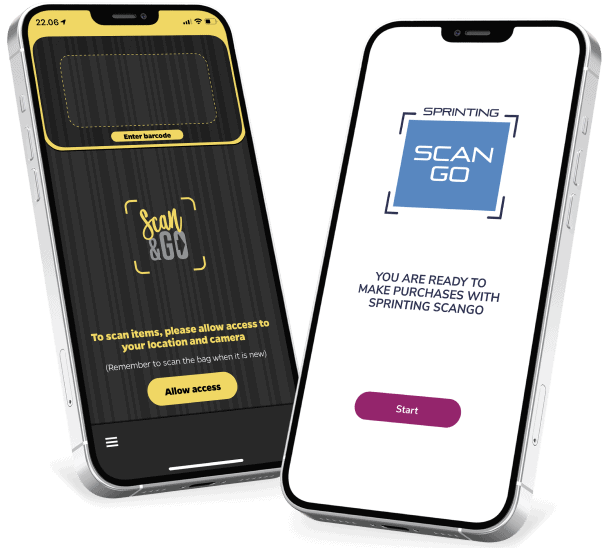 Sprinting Loyalty is a digital solution built to strengthen the relationship between the company and its end-customers. Through web or app channels, the solution supports loyalty through offers, games, stamp cards and much more.
Value
Strengthen customer loyalty by providing them value creating benefits
Retention
Increase customer retention through improved customer loyalty

Sales
Increase shopping frequency and basket size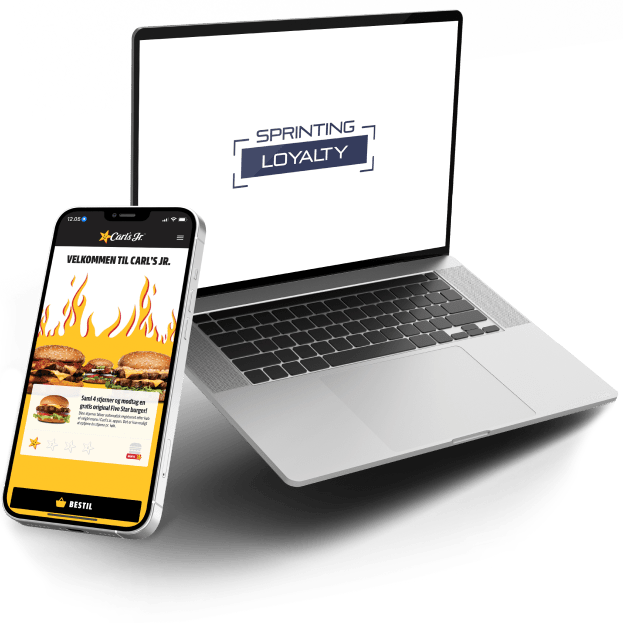 Sprinting FoodSave is a powerful tool for reducing food waste in retail. The FoodSave smartphone app allows customers to see discounted soon-to-expire food products in stores in real time.
Purpose
Reduce food waste and contribute to preserving the environment
Earnings
Increase earnings by selling soon-to-expire products instead throwing them away

Upsales
Attract customers to stores and create additional upselling possibilities.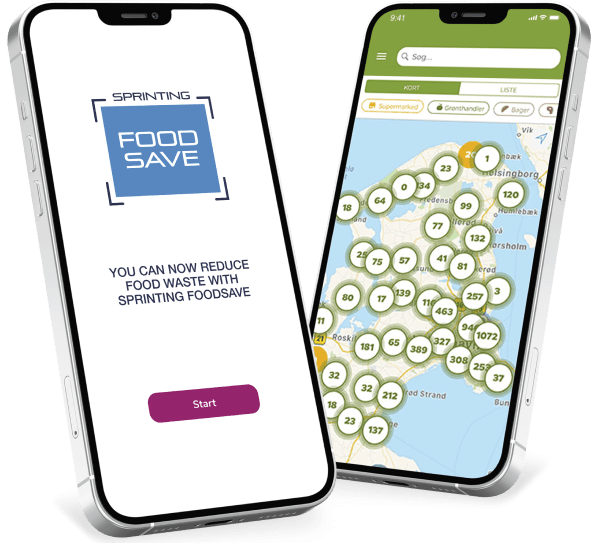 Want to learn more about our solutions?
Read our customer stories:
føtex
Catering e-commerce solution
Salling Group
App for reducing supermarket food waste
Carl's Jr.
Fast food ordering app
Bilka and føtex
Catering e-commerce solution
Read about the advanced catering e-commerce solution that helped Bilka and føtex grow catering revenue by 50%.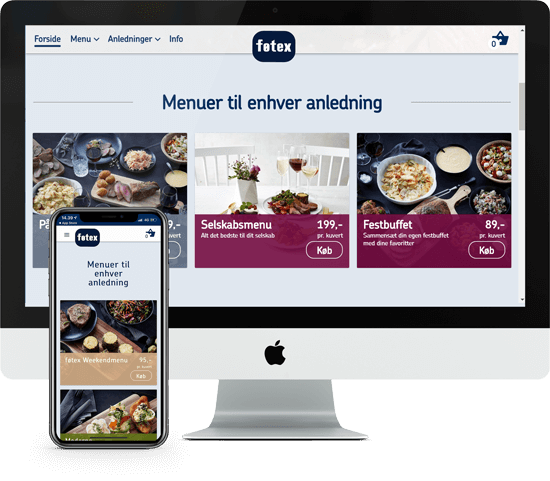 Salling group
App for reducing supermarket food waste
Find out more about the award-winning app we developed to help Salling supermarkets to fight food waste.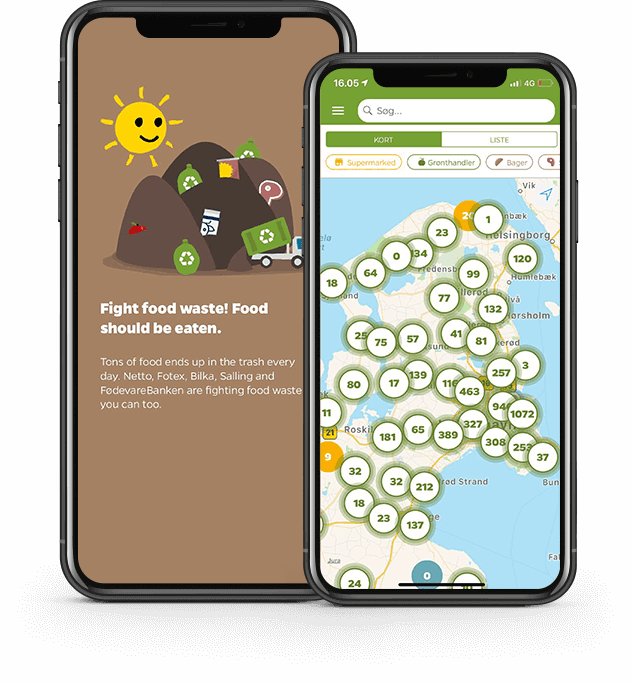 Carl's Jr.
Fast food ordering app
Read this case to learn about the advantages of the user experience and platform delivered by Sprinting Retail to this fast food restaurant chain.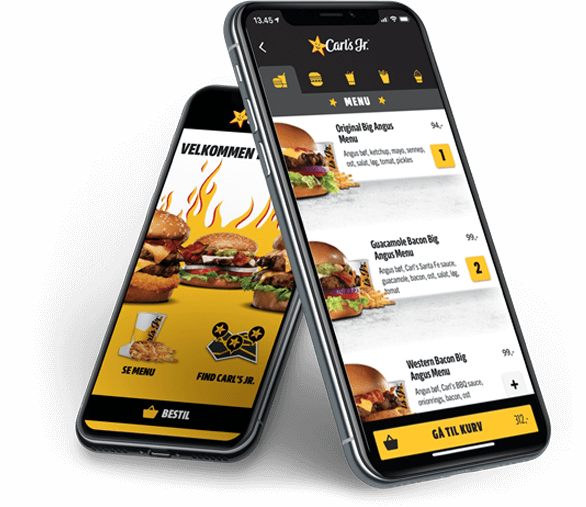 WE WILL HELP YOU ACHIEVE YOUR GOALS
Get in touch to talk about how our standard retail solutions can help your business.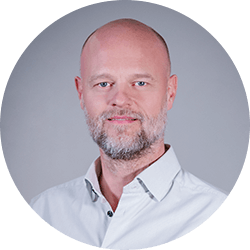 Thorbjørn
Schmidt-Jacobsen
Partner, Commercial Director
© 2016-2023 Sprinting Retail ApS. All rights reserved.